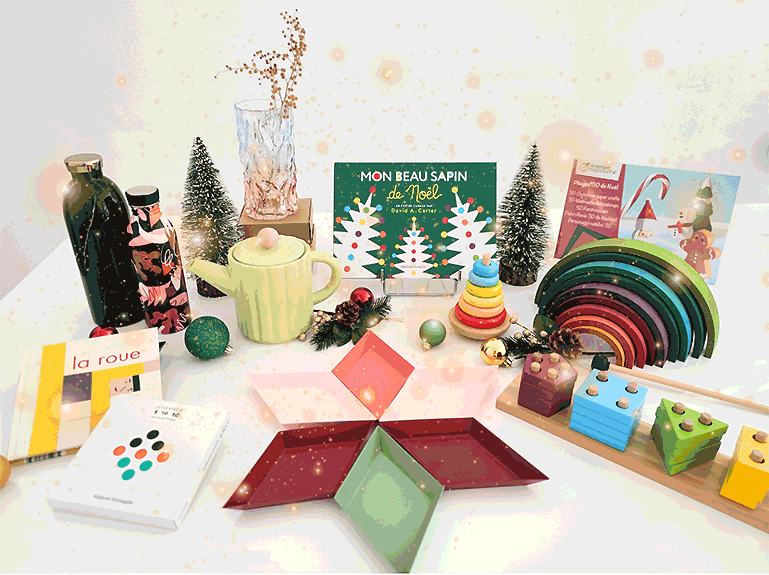 Practices informations: 
The two bookshop spaces are open during the opening hours of the art center.
—
Contact
Stéphanie Grillo,
in charge of the bookshop 
—
Methods of payment accepted are
• by checks
• by cash
• by credit card
Francisco Sobrino — 

Éditions Dilecta
On the occasion of the temporary exhibition Francisco Sobrino, you'll find at the library of eac. the very recent publication, by Dilecta, of the artist's reference monograph, in which there are photographs of the works presented in the castle garden.
Co-founder of the G.R.A.V. (Visual Art Research Group) and considered as one of the important representatives of Op Art, Francisco Sobrino did not yet have a monograph capable of shedding light on the extreme coherence of his approach and the diversity of his work, and to measure his contribution to the history of art of his time.
This is the objective set by this publication, which benefits from a long essay by the Spanish critic Alfonso de la Torre and the expert views of the curator and art historian Matthieu Poirier and the art critic and historian Marjolaine Lévy.
• Number of pages: 208 p.
• Language: French / English / Spanish
• Year of publication: 2019
• Binding: Hardcover
• ISBN: 9782373720778
Price: 35 €
—
Special issue Connaissance des arts
The Espace de l'Art Concret publishes, in collaboration with Connaissance des Arts, an exceptional special issue retracing the adventure of eac. :

History and project, buildings, masterpieces of the collection are highlighted in this 36 pages publication.

This special issue exists in French and English versions, price: 9€

For any purchase of an entry to the eac, enjoy a preferential rate on your special issue of 6€ (instead of 9€).
Special issue published with the support of:
• Centre national des arts plastiques
• Helvetia
• Appia, Art & Assurance
• Galerie Mitterrand
• Galerie Catherine Issert
• Cercle des amis de l'eac.