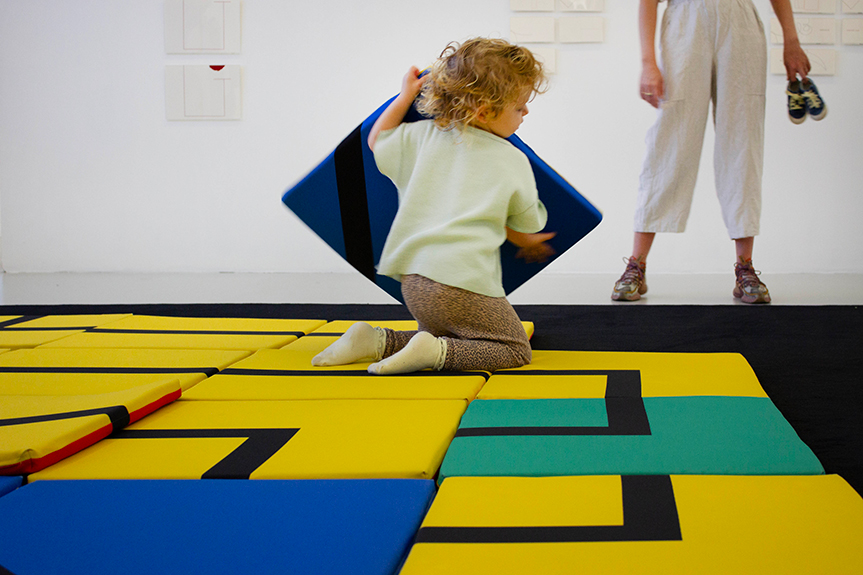 Katsumi KOMAGATA, Jeu Line, 1998 © Cnap © photo eac.
Inv FNAC 2020-0050 (1 à 17). Fonds Les Trois Ourses. Centre national des arts plastiques, Paris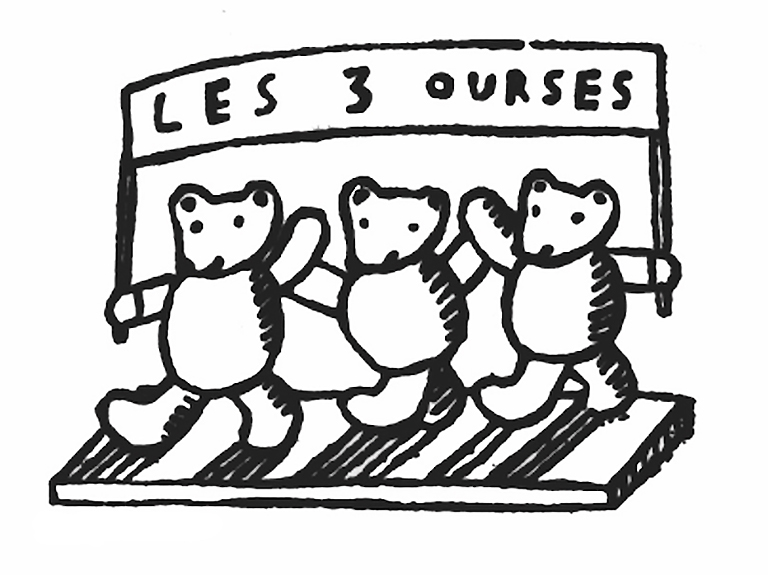 logo Les Trois Ourses © Paul Cox
30 September 2023 • 19 May 2024
Preview Saturday 30 September at 11 am
Curator: Sandra Cattini, Head of the Cnap Design and Decorative Arts Collection and Fabienne Grasser-Fulchéri, Director of eac.
Exhibition co-produced with Cnap - Centre national des arts plastiques (National Centre for Visual Arts), Paris.
—
media's partnership
—
Artists : Ianna Andréadis, Marion Bataille, Mauro Bellei, Remy Charlip, Paul Cox, Louise-Marie Cumont, Sophie Curtil, Milos Cvach, Sonia Delaunay, Dobroslav Foll, Keith Godard, Tana Hoban, Coline Irwin, Elisabeth Ivanovsky, Ronald King, Katsumi Komagata, Vladimir Lebedev, El Lissitzky, Julien Magnani, Enzo Mari, Fanette Mellier, Bruno Munari, Kazumasa Nagai, Nathalie Parain, Alexandre Rodtchenko, Pierre Sala, Kurt Schwitters, Luigi Veronesi
Lucioles (Fireflies) is the second stage of the collaboration between the Centre national des arts plastiques (Cnap) and eac.
Cnap has recently added to its collection important bodies of work relating to graphic design, and in particular these include the archives of the Association des Trois Ourses (The Three She-bears Association), a not-for-profit organisation which promoted artistic books for children, as well as Jean Widmer's programme for tourism and culture signage on motorways. Building on the connections these two bodies of works have with concrete art, eac. invited Cnap to work together to design two exhibitions - two special events based on graphic artwork and on Cnap's graphic design collection.
Following on from the recent exhibition Jean Widmer, From Concrete to Everyday, it's now the turn of the Trois Ourses collection to be presented alongside works from Cnap's design collection.
The main aim of the Association Les Trois Ourses (1988-2018) was to educate children in the arts by placing books at its heart. The works exhibited here show how inventive artists and graphic designers were in the way they approached the visual arts and explored the materiality of books.
Adopting this approach, books started to move and glow, brought alive sometimes by the line of the drawing (Lissitsky, Cvach, Komagata, etc.), sometimes by the interplay of folds, different planes and even volume (Rodchenko, Bataille, Cox, Komagata, etc.), and sometimes by the rustling of the materials that make up their pages (Munari, Curtil, etc.). Because books have these material properties, they can affirm the cyclical nature of works which no longer have a beginning or an end. For example, they are simply bound by a ring (Mari, Cvach, Cox, etc.) or as with Mari's Leporello edition L'Altalena (The See-saw) the folds of the pages become the balancing point for animals see-sawing and so on.
Beyond words and letters, the book as an object is transformed as it opens up sensitive spaces through its composition (via colour, typography and drawing), but also through the qualities of the paper itself (its texture and weight and the apertures created by cut-outs and transparent layers, etc.), offering both children and adults many surprises. 
The exhibition is designed so that it presents a selection of works from the Trois Ourses collection which interact naturally with other works from the Cnap design collection, such as for example, Fanette Mellier's poster series Dans la lune (In the Moon), which like a frieze, reveals the glow of the moon as it waxes then wanes and which throws light on the whole exhibition.
L'exposition offre une plongée dans l'imaginaire créatif et merveilleux de cette collection riche de nombreux ouvrages.