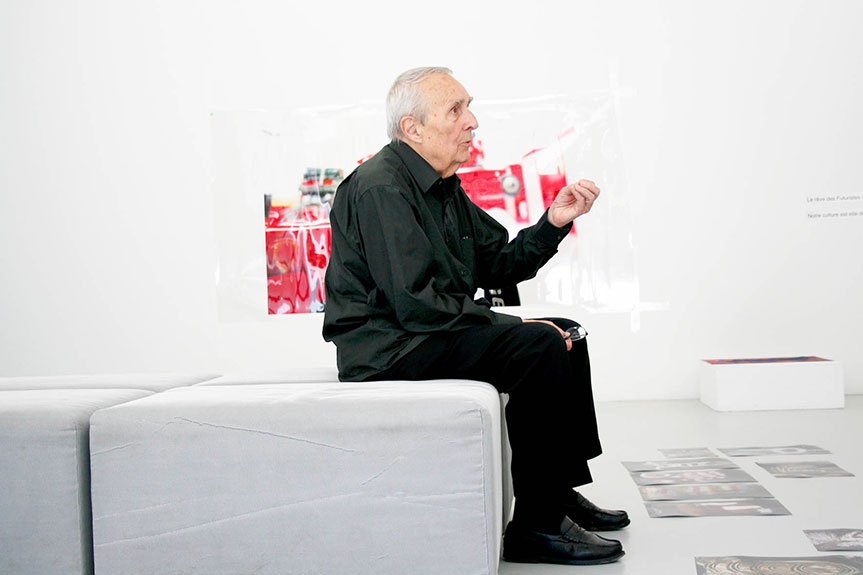 Gottfried Honegger © Bruno Gros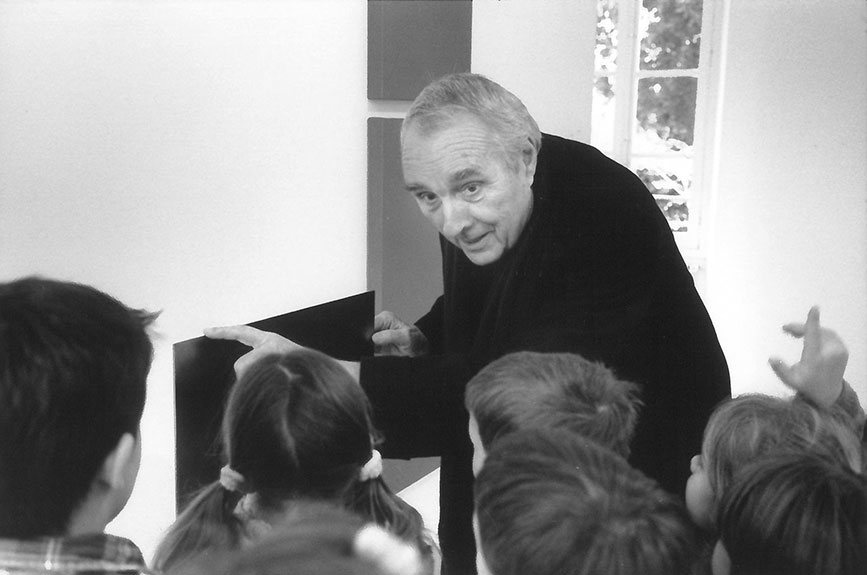 Gottfried Honegger © droits réservés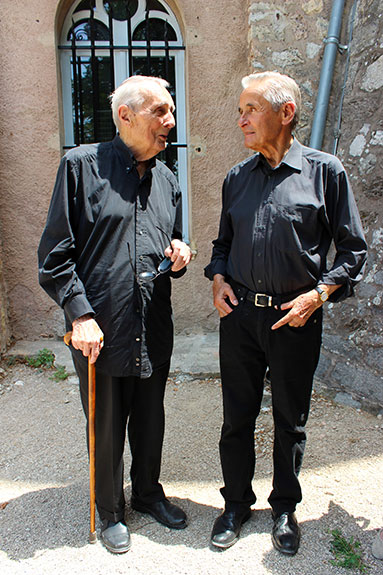 Gottfried Honegger et André Aschieri © eac.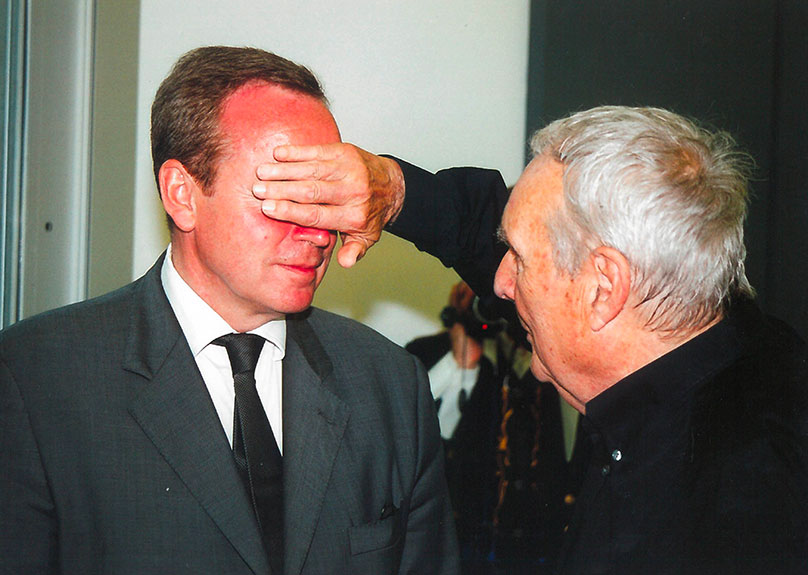 Gottfried Honegger et le ministre Renaud Donnedieu de Vabres © eac.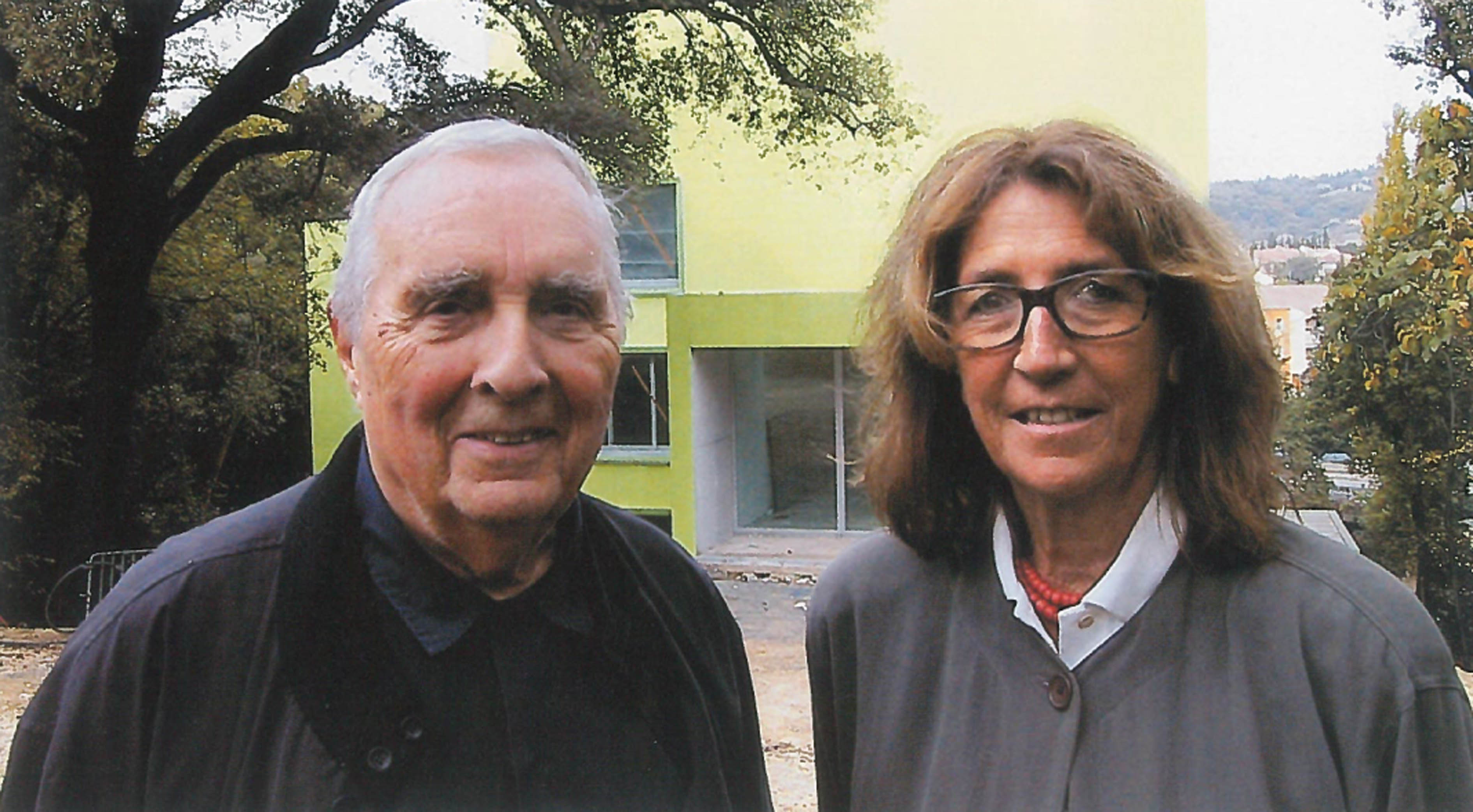 Gottfried Honegger et Sybil Albers © droits réservés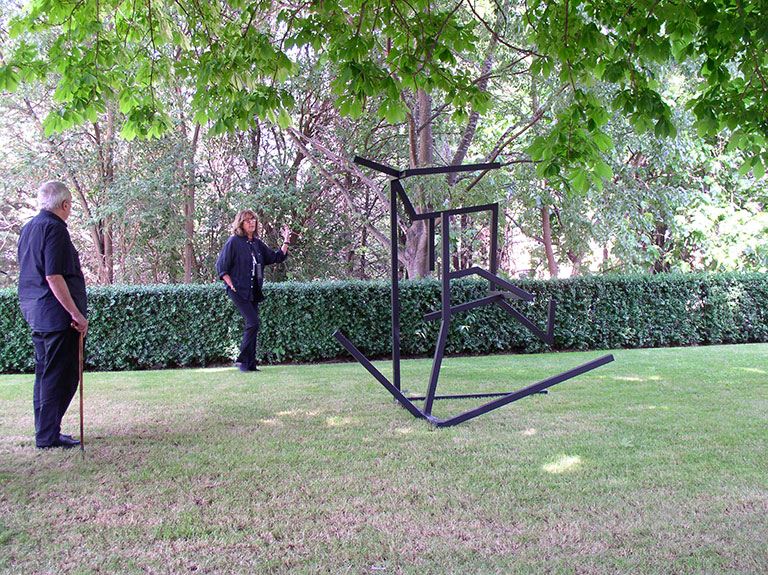 Gottfried Honegger et Sybil Albers © droits réservés
eac. directors since 1990
Marnix Bonnike (1990 • 1992)
Odile Biec Morello (1992 • 2001)
Dominique Boudou (2001 • 2005)
Jean-Marc Avrilla (2006 • 2009)
Fabienne Grasser-Fulchéri, depuis février 2010
A complete data base of all works in the Donation Albers-Honegger can be found on the website of the Centre national des Arts plastiques: 
http://www.cnap.fr/collection-en-ligne/ (search words: Donation Albers-Honegger)
The eac. was born of an encounter between two collectors, Sybil Albers and Gottfried Honegger, and the mayor of Mouans-Sartoux, André Aschieri. Sybil Albers and Gottfried Honegger wanted to make their collection accessible to the public. At first they lent their collection to the city of Mouans-Sartoux.
In 2000, as the eac. celebrated its tenth anniversary, Sybil Albers and Gottfried Honegger donated their collection to the French state, with two conditions: first, that this unique ensemble be permanently shown in a building specifically built for it in the park surrounding the Château de Mouans, and secondly that a cohesive intellectual project around Art Concret and contemporary art be maintained.
Since then, other complementary donations have enriched Sybil Albers and Gottfried Honegger's original collection: those of Aurelie Nemours, and Gilbert and Catherine Brownstone.
The new building destined to house the permanent collection was designed by the Swiss architects Gigon and Guyer. It was inaugurated June 26, 2004.
—
An excerpt from Une utopie réalisé , an interview with Gottfried Honegger by Dominique Boudou, Pour un art concret, Isthme Éditions/Centre national des Arts plastiques 
DB : Why the name « Espace de l'Art Concret » ? 
GH : […] For us, it is a place of encounters, a place for discussion, a place where we have didactic exhibitions through which we try to help children, and adults as well, understand the art of our time. It is an active place, a place of Aufklärung (education, awareness raising), a diverse place, comprising a natural park, a fifteenth century castle, a building which houses the Donation Albers-Honegger, educational studios for children, and the Children's Préau where they can show their work. We want to invite today's world which is passive, silent, and resigned, to become active, responsible, and creative.