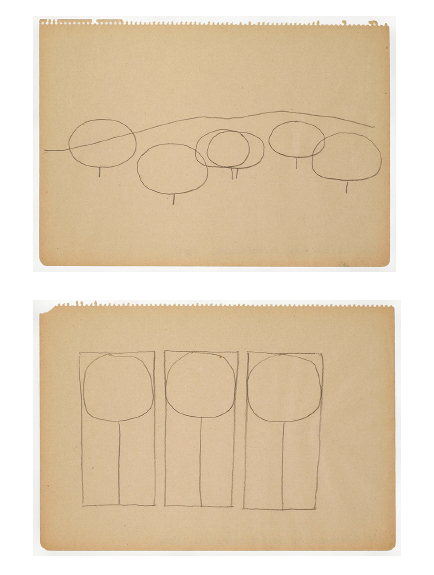 Vera Molnar, Arbres et collines, 1946. N°inv AM 2011-178 (1 à 15) 
Centre Pompidou — Musée national d'art moderne — Centre de création industrielle
© photo Centre Pompidou, MNAM-CCI, Dist. RMN-Grand Palais / Philippe Migeat
© Adagp, Paris 2021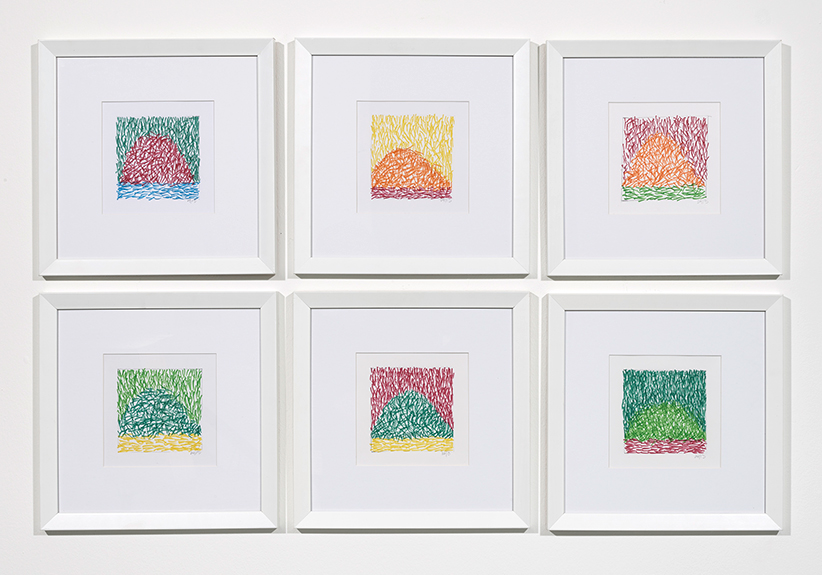 Vera Molnar, Meules en 3 couleurs (3/6), 2013 © photo François Fernandez © Adagp, Paris 2021
Galerie Oniris, Rennes et Collection particulière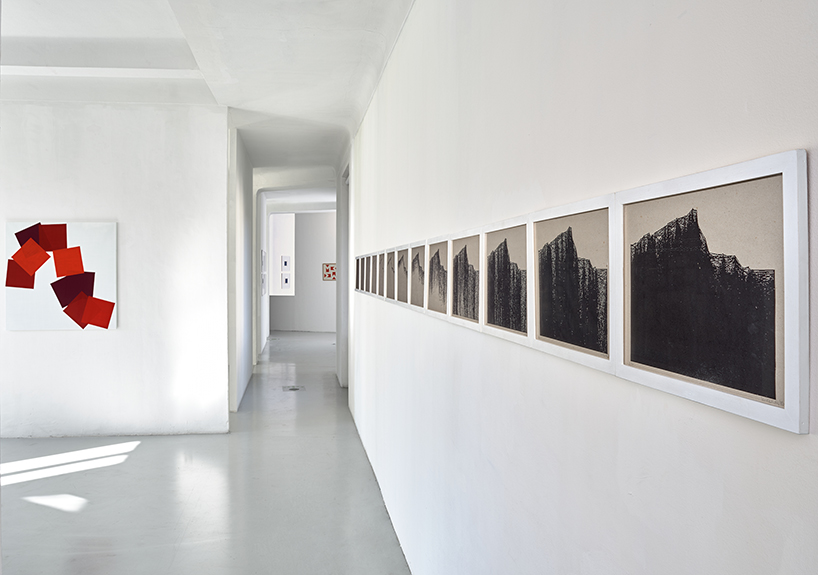 Vera Molnar, Sainte Victoire en rouge , 2019. Collection européenne
Vera Molnar, Variations Sainte-Victoire, 1989/1996. Collection Fonds régional d'art contemporain Bretagne
© photo François Fernandez © Adagp, Paris 2021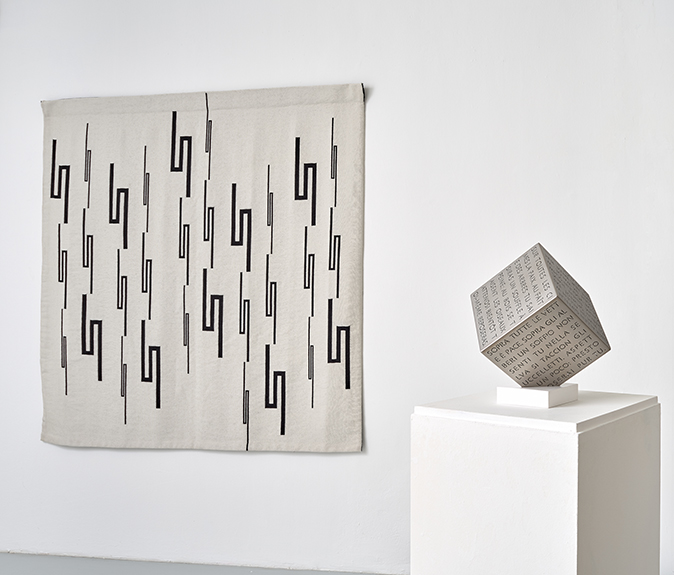 Vera Molnar, 30 lignes brisées, 2020. Bernard Chauveau / Galerie 8+4, Paris
Vera Molnar, Nocturne, 2020. Collection privée
© photo François Fernandez © Adagp, Paris 2021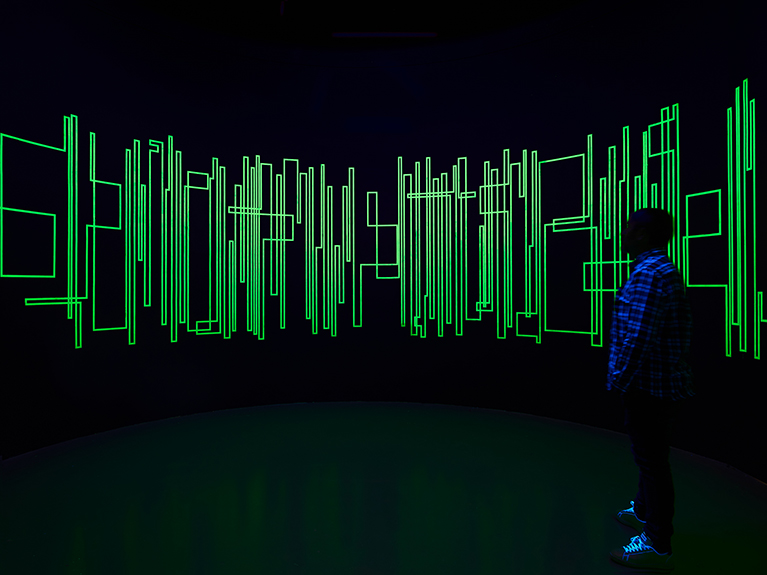 Vera Molnar, Orthogonal — "À Gottfried, une fête verte pour tes yeux", 2021 © photo François Fernandez © Adagp, Paris 2021
En référence à la citation de Renoir la peinture doit être une fête pour les yeux.
Centre national des arts plastiques, Paris
Extension until September 12, 2021
Curator :
Fabienne Grasser-Fulchéri, in partnership with the Musée des beaux-arts of Rennes
Castel gallery
—
Media partnerships
season of the 30+1 years ! of the eac
—
Born in Hungary in 1924, Vera Molnar is one of the first women artists to use computers in her practice.
Established in France in 1947, she began a work of abstract and geometric painting. All her work is based on a strict construction where the line and colour are the only structural bases. 
In the early 1960s, Vera Molnar moved towards programmatic writing by developing simple programs that allow the transformation of forms according to precise guidelines. The computer then becomes a central device in her creation. But, as she likes to point out, « the computer helps, but it doesn't "do", "draw" or "invent" anything». 
Combining automated and manual practice, Vera Molnar tirelessly explores the infinite variations of geometric lines and shapes. Her investigations into bichromy and minimalism brought her closer to Gottfried Honnegger, Manfred Mohr and François Morellet. 
Vera Molnar has co-founded several research groups of pioneering artists, such as the C.R.A.V. (Visual Art Research Center), which studies collaborative approaches to mechanical and kinetic art, and the research group for art and computer science at the Institut d'art et de science (the Institute of Art ans Sciences) of Paris. 
A pioneer in digital art, she has become a source of inspiration for many generations of artists.